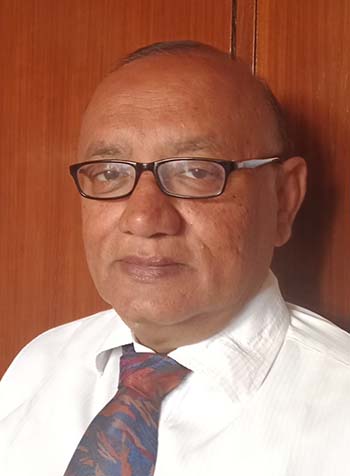 PROFESSIONAL SYNOPSIS
HR Professional with over 2 decades of experience in:
Strategic Management
Organizational Development
HR Management
Recruitment / Selection
Training & Development
Compensation Management
Performance Management
Succession Planning
Career Planning
Employee Counseling
Talent Management
CSR and Compliance
Competency Management
Adept in creating an environment of team work, handling grievances, mediating workplace disputes and evaluating procedures & technology solutions.
Skilled in handling large workforces, maintaining peaceful & amicable work environment and initiating measures for the benefit of people in the organization.
Experience in recruiting & retaining appropriately skilled and professionally qualified candidates of highest quality with optimum cost in minimum time.
Deft in offering a full range of end to end talent attraction, resourcing and manpower planning services designed to place the right person, for the right job, at the right time.
An out-of-the-box thinker committed towards the growth of people within the organization.
Effective communicator with good interpersonal & relationship management skills and hands on experience in training and development of subordinates.
Accountabilities:
Functioned as overall In-charge of HR, Admin & IT functions of Head Office & 4 Branch Offices; responsible for Training & Development of the entire staff.
Monitored general administrative functions such as maintenance of accommodation, housekeeping, discipline of Office &managing residences of Japanese Staff.
Prepared salary increase annually Salary administration, Compensation & Reward Management, Appraisals & Performance Management.
Formulated& maintained office policies/regulations and up-dating, revising them from time to time; coordinated with Regional HR in Singapore for introduction of changes in HR systems.
Conceptualized and implemented policies, systems & procedures for HR operations and development; devisedorganizational structure as well as streamlined job roles & descriptions.
Oversaw the retention of employees through effective strategies to achieve reduction in attrition.
Devised various organizational developmental initiatives for improving performance and level-wise development across the organization.
Facilitated and conductedcounseling on problems to enable personnel to exhibit high level of performance; managed the complete recruitment life cycle for sourcing the best talent from diverse sources.
Identified manpower requirements through skills identification and mapping for articulating the skills requirements and gap analysis.
Improved appraisal processes including career progressions
Addressed industrial relation matters viz. Compliances of Labour Laws, Welfare, Grievance Handling, Disciplinary Matters, Administration, etc.
Responsible for doing negotiations with workers regarding employment conditions, wages & benefits
Implemented CSR program in accordance with requirement of the Company
Employee Welfare and Engagement including Annual Family Day, All India Employee Meet and celebrating various functions such as Diwali, Holi in office.