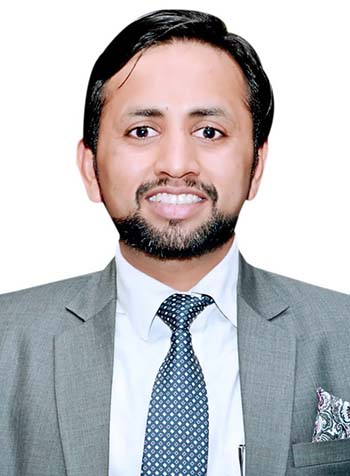 Practicing Chartered Accountant dealing with investors WITH SPECIAL EMPATHISES ON INVESTMENT IN DISTRESSED ASSETS, keen interest in
Due-Diligence and value addition by Private Placement, Investigation for investors.
Rahul has over 12 years of experience has helped companies in the areas of business planning, market assessment, financial modelling, JV Partner Search, fund raising and M&A Transactions. He has developed an expertise of concluding large, complex transactions that require a nuanced perspective of the client's business, as well as, the macro environment impacting the client's decisions by finalizing Restructuring of Existing Business or by establishing new corporate(s).
Select Financial Advisory Experience:
Helped Resolution Professional with assessment of 10 prospective Resolution Applicants in the matter of Company in Hotel Industry and final assessment of received Resolution Plan from 3 Resolution Applicants.
Helped investors with Financial evaluation of Company in steel industry and draft Resolution Plan on their behalf. Submitted with RP, evaluation and negotiation in Meeting of Committee of Creditors.
Assisted RP in the matter of Avon Infracon Private Limited in taking handover, meetings with investors to convince them to settle the matter by introducing new
Worked on an investment project of Singapore investors facilitated legal and Financial Due Diligence for introducing Quasi Equity.
Worked on an expansion plan of Private Limited Company whose promoters are IIM-A Alumni. Execute their deal with investors for Angel Investment and Seed Funding. Currently they have more than 5 million registered members on their website for practice tests, for jobs. Helped them with successful NSDC registration which attracts more foreign investors into their
Working on an investment project of Japanese Investors facilitated legal and Financial Due Diligence for introducing Quasi Equity.
Area of Specialization:
Dealing with Startup and Investors for Angel Funding and Seed Funding
Advise investor on distressed assets
Dealing with bankers / other
Submission of Expression of Interest on behalf of Investor and approvals
Understand deals, dictate the pros and cons to investors, Due-Diligence, Valuation
Drafting of Resolution Plan for different purpose viz., settlement, acquisition, auction.
NCLT Applications, NCLT Hearings
Professional Experience:
8+ years experience as Practicing Chartered Accountant
Founder of "SAI FinBiz Advisors LLP", Consulting
Previous Work Experience:
42 month's CA training under Practicing Chartered
Senior Associate – Audit & Taxation in Sandeep Ramesh Gupta & Co., Chartered Accountant Firm
Independent Accountant in Brys Hotels Private Limited (undergoing CIRP)
Accountant in Arinits Sales Private Limited (undergoing CIRP)
Academic Experience:
Chartered Accountant (The Institute of Chartered Accountants of India)
Bachelor of Commerce (Honours) – Deen Dayal Upadhyaya College of Commerce, University of Delhi