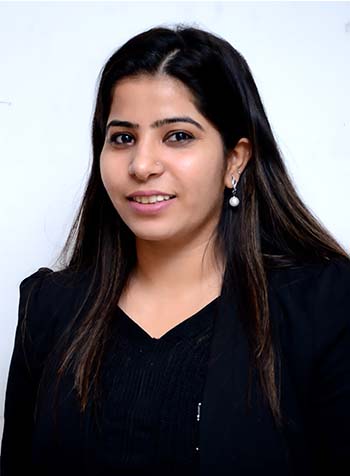 Practicing Company Secretary cum Legal Officer with a knack of concluding large, complex transactions.
Sweeny has over 9 years of experience, with a deep and on the ground understanding and exposure of handling more than a 100 mid and large sized corporate, across a range of multiple sectors.
Over the years Sweeny has developed an expertise of concluding complex transactions that require a nuanced perspective of the client's business, as well as, the macro environment impacting the client's decisions to finalize Merger & Acquisition Transactions.
Sweeny is a passionate professional and enabler of the entrepreneurial eco-system in India. She encourages aspiring and budding entrepreneurs through proper compliance by implementing and fulfilling small-small compliance as per applicable Companies Act, 2013.
Sweeny is an active member of Chartered Accountants Vichar Manch (CAVM) and Corporate Membership of Northern Region of The Institute of Company Secretaries of India.
Clients are moving to much smaller, more investments in India are a result of regular improvisation of compliance by Indian Entities to make strong the eco-system of Indian Corporate. Be a part of Corporate World under lots of amazing schemes by Government of India. As of today, India provides lots of Business opportunities under the current Government projects like "Make in India", "Ease of Doing Business", "Implementation of GST in India", "Tax Benefits to Start- ups" and many more – Sweeny Gulati.
Conferences & Seminars:
Attended 19th Youth Festival of BRICS at
Attended seminar on Union Budget 2017 at CA Vichar Munch
Attended seminar on Union Budget 2018 at CA Vichar Munch
Area of Specialization:
Registration of Indian Entities viz. LLP, Private Limited, Public Limited and Section-8 Company.
Registration and set-up of Foreign Subsidiary, Liaison Office and Branch Office of Foreign
FEMA Compliance
Secretarial Due Diligence
Drafting of Shareholders' Agreement
Merger and Acquisition
Company Law Secretarial Compliance
Secretarial Audit and Assurance
Professional Experience:
7+ years experience as Practicing Company Secretary
Founder and Associate Partner of "KnP Advisors LLP", Company
Founder and Managing Partner of "SAI FinBiz Advisors LLP", Consulting
Previous Work Experience:
15 month's CS training under Practicing Company Secretary.
Associate Company Secretary with Sterling Publishers Private Limited
Academic Experience:
Company Secretary (The Institute of Company Secretaries of India)
Cost and Work Accountant (Inter) (The Institute of Cost and Work Accountants of India)